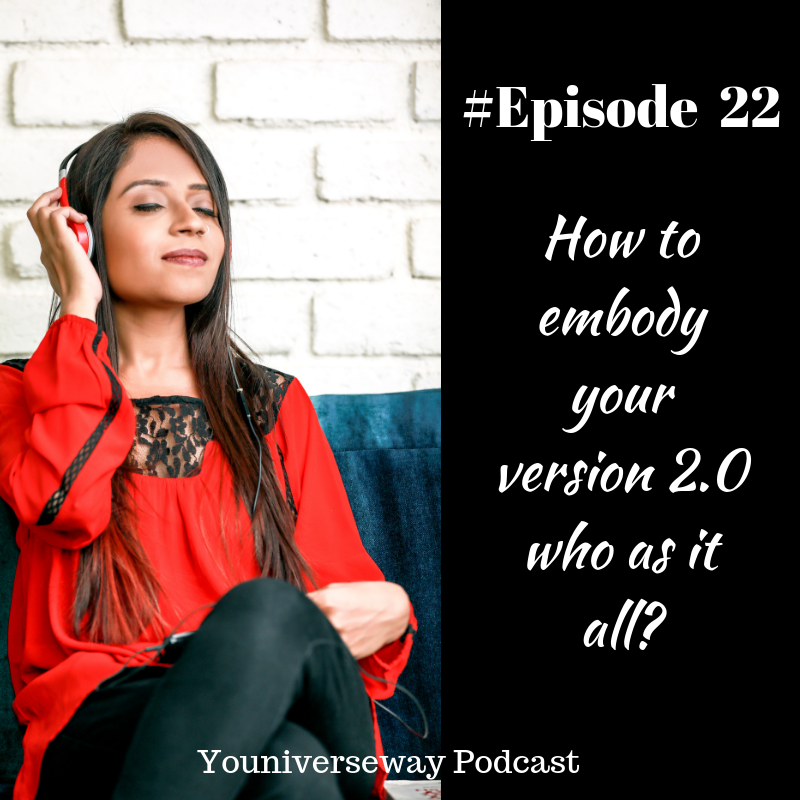 You might have heard successful people saying that they embodied what they are now, long before they became successful and in this way they were programming their minds for success.
In this juicy episode, I share 5 tips on "How to become or embody that version 2.0 of yours who is already successful, how already has what you want?". Also visit the blog here after you finish listening to the podcast, it has journal prompts and a guided meditation.
Please leave a review on Itunes or podbean, it will mean the WORLD to me! And share this with as many people as possible to help me reach my goal of 1 million downloads.
Become a YW Sparkler and receive weekly updates, drops of wisdom plus get notified whenever I post any new awesome content http://www.youniverseway.com
Grab my Bestselling book "Mingling with the Universe"
Join the Soulful Business coaching FB group if you are an online entrepreneur! 
DM me on Bansi_younivereway on Instagram for collabs and sponsarships!