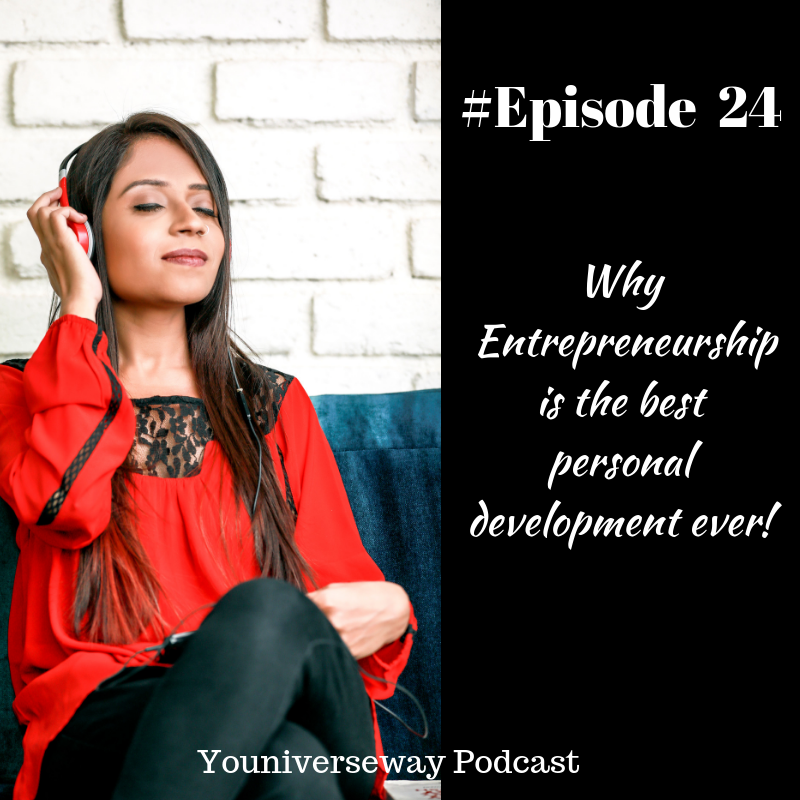 We are about to complete one year of Youniverseway which means , I will be completing my very first year of Entrepreneurship ever! I have evolved so damn much in last one year and it is only due to one decision, choosing the path of Entrepreneurship.
If you are an artist, creative, entrepreneur, aspiring entrepreneur or a business owner, this episode is specially for you!
Hope you enjoy this episode as much as I did while sharing my experiences and insights.
Join the facebook group
here
.
Please drop a review for this podcast, it would mean the world to me! And do not forget to share this podcast and subscribe to get updated whenever I publish any episode.